I've had a baby! Please allow a longer lead time for packages to ship. (See the blog for additional info.)
Our apologies for the inconvenience! Please email me: laura@prismeradesign.com with any immediate questions.

New Arrivals

Shop Jewelry

Gifts + More

Custom Gallery

Sale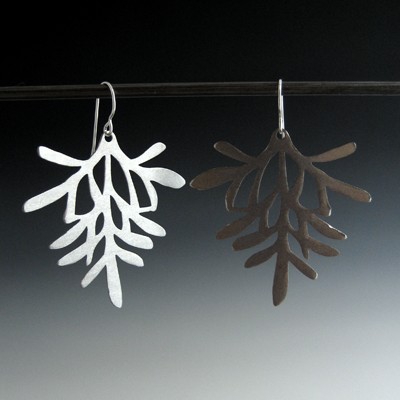 Rosemary Earring - Steel
# FL15
Sprigs of fragrant rosemary.
Stainless steel is an environmentally friendly metal that is primarily made up of recycled materials.
2" long.
Steel version comes with sterling silver ear wires.
As seen on Jamie Lynn Sigler in Entourage.
Free shipping on orders over $75
© 2006-2017 Prismera Design.
site by Aeolidia