New Arrivals

Shop Jewelry

Gifts + More

Custom Gallery

Sale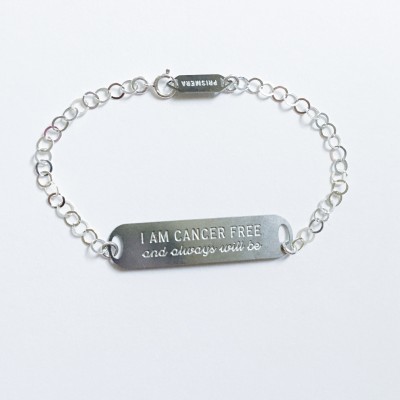 Cancer Free Bracelet [Limited]
I created this custom bracelet for a friend of mine. Let it be a talisman, a symbol of strength, a reminder that your body knows how to heal and knows how to fight.
Focal size: 1 5/8" x .5".
Adjustable to 7" in length.
Materials: stainless steel, sterling silver. Spring clasp closure.
---
Extra Goodies:
Need this gift wrapped?
Click here!
Keep it fresh!
Pick up a special polishing cloth here.
---
Free shipping on orders over $75
© 2006-2018 Prismera Design.
site by Aeolidia