Welcome! The shop is closed from now until Oct 16, 2019. Any orders placed before then will ship out after we reopen. Please email me: laura@prismeradesign.com with any immediate questions. Thanks!

New Arrivals

Shop Jewelry

Gifts + More

Custom Gallery

Sale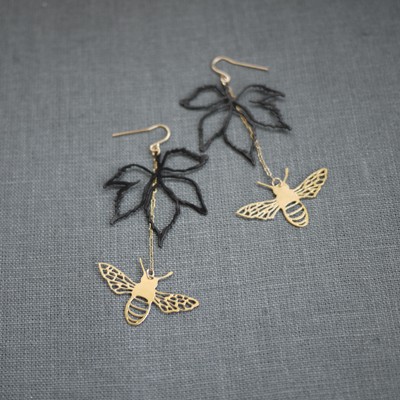 Virginia Ivy Bee Earring
14k gold and black oxide plated stainless steel. 14k goldfill earwires.
3" long
---
Extra Goodies:
Need this gift wrapped?
Click here!
Keep it fresh!
Pick up a special polishing cloth here.
---
Free shipping on orders over $75
© 2006-2019 Prismera Design.
site by Aeolidia