New Arrivals

Shop Jewelry

Gifts + More

Custom Gallery

Sale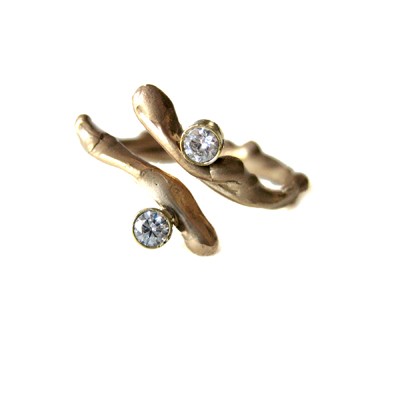 Embrace Ring (Large) with Stones
# 0H013
Wrapping around the finger like an embrace, this ring has heavy, thick flowing organic lines and is now available with 2 sparkling set stones.
If a ring size is noted, the ring will arrive in the size requested.
This piece is made to order. Please allow 2 weeks for shipment.
Available in 14k gold and/or diamonds. Contact us for a price quote.
Adjustable.
More suitable for larger ring sizes. (Photo shows size 11. Ring on model shows size 6.)
Available in sterling silver or bronze.
Stones are cubic zirconia. Other stones are also available.
Size of the stones are 20pt, or about .25" in diameter.
Free shipping on orders over $75
© 2006-2021 Prismera Design.
site by Aeolidia