Welcome! The shop is temporarily closed until further notice. Any orders placed before then will ship out after we reopen. Please email me: laura@prismeradesign.com with any immediate questions. Thanks!

New Arrivals

Shop Jewelry

Gifts + More

Custom Gallery

Sale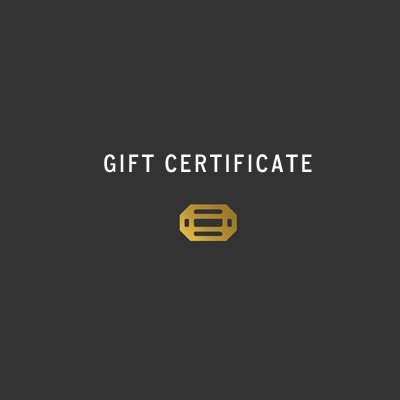 Gift Certificate
Gift certificates are perfect for that someone on your list who knows exactly what they want. The amount is up to you!
The gift certificate will be emailed to the recipient, along with your personal message.
If you prefer to have a hard copy gift certificate sent to the recipient, we are happy to do this as well! In this case, the certificate will not be emailed; instead, it will be shipped free via USPS first class mail. Please allow a few extra days for the post office to process and ship.
PLEASE NOTE: Coupons cannot be applied to gift certificate purchases. The full amount of the gift will be charged to your credit card. Gift certificates are also never charged a shipping fee.
Free shipping on orders over $75
© 2006-2023 Prismera Design.
site by Aeolidia