For most people, it's been all about the ringstack but let's talk necklaces a bit. Little ones, with the lightest gold chains, perfect for bare decolletage as the weather warms up. Or for those of us who are still in the planning stages of our spring outfits because the lamb forgot to show up at the end of March.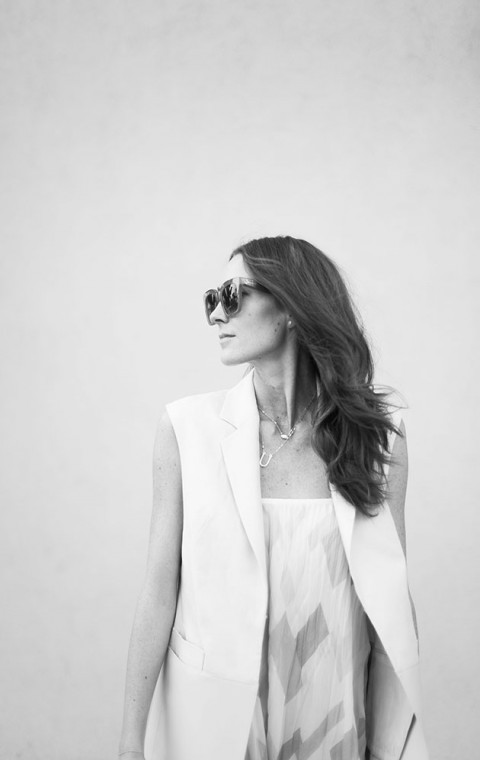 Prism Necklace // Collect U Necklace
Photos from Could I Have That?, taken by Arna Bee.
Samantha of Could I Have That? created the loveliest look with these necklaces. All that gauzy white material against a sea of blush almost makes me want to unpack all my sundresses, until I am reminded of the windchill.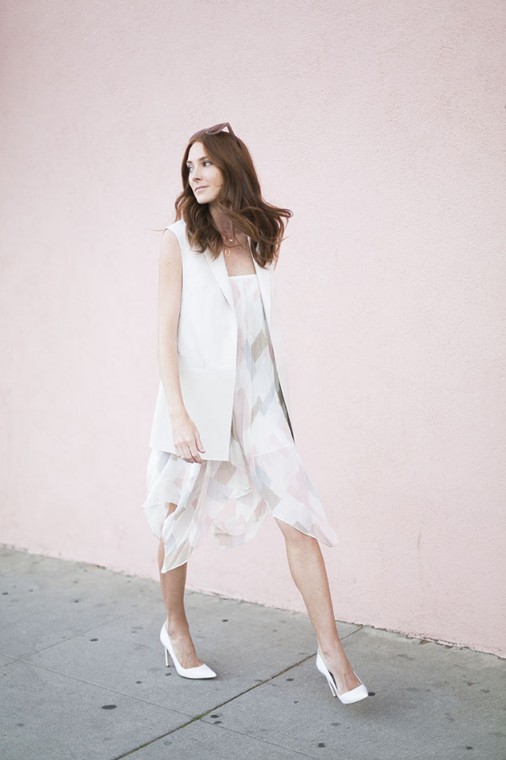 In the meantime, let's just daydream about the sun hitting our legs while listening to this new to me song: Eliza Doolittle's Pack Up.